The Henry Stickmin Collection is launching on Steam on August 7th!
That's less than two weeks away! The launch price is 15USD. I know price is pretty anti-hype, but I wanna give you all the information up front.
Now to answer the question I've been holding off on for so long. What are bios?
Here's a bio: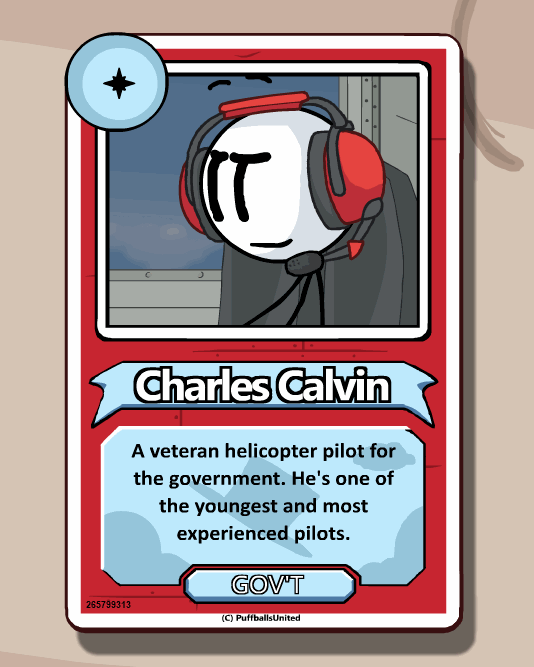 To unlock a bio you need to right click a character when you see them in game.
Almost every character has a bio, even this guy: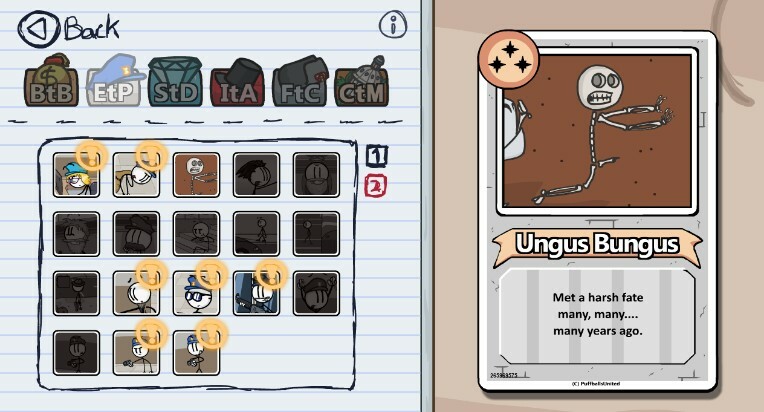 There are some characters that wont register as bios though, because they're too small, you can't see their face, or they aren't on the screen long enough. I tried to keep it consistent but there's definitely a bit of leeway in both directions.
You can browse through the bios and see which characters you're still missing. I'd recommend doing it after playing through the game though.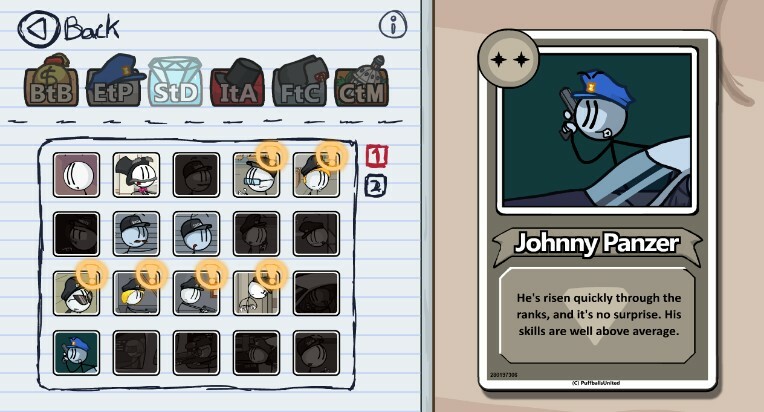 Each game's bios are considered separate so you'll need to get the recurring characters in each game. Each game also has its own unique cardback!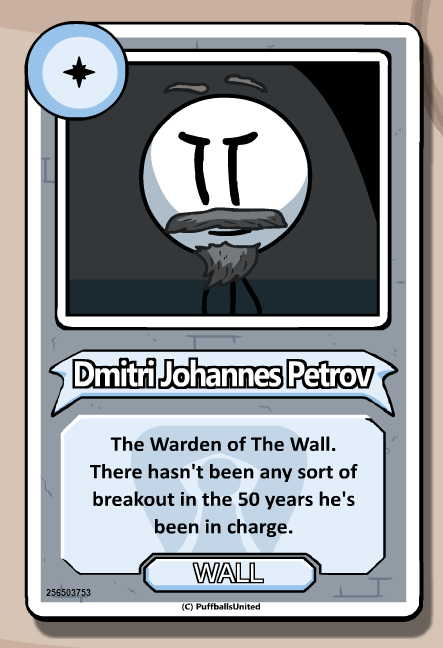 The stars in the upper left represent the difficulty of finding or achieving the character's bio. The people released from their cells in FtC are difficult to get because there are a lot of them and they disappear quickly.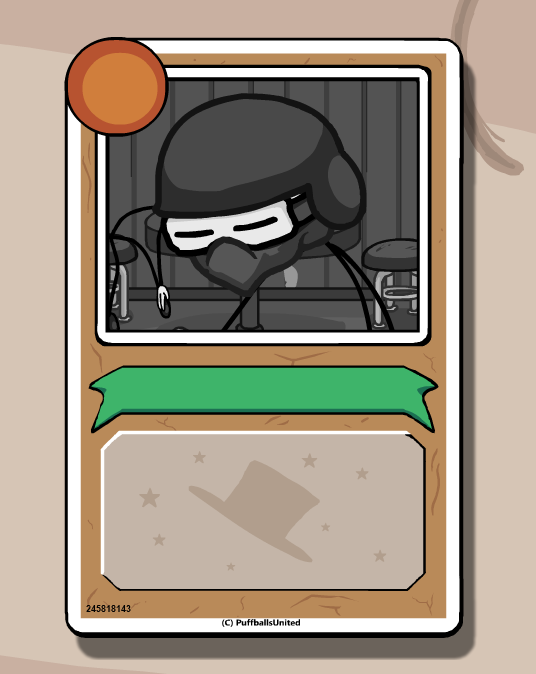 A new character????
I dunno why I added this feature, but I hope people like it!