Ok, I guess I should give you guys an update. I wanted to have all the animation done before I did another update but we're getting closer to summer. I've made an image to help show just how much work is left. Things are getting closer, but there's still a lot to be done.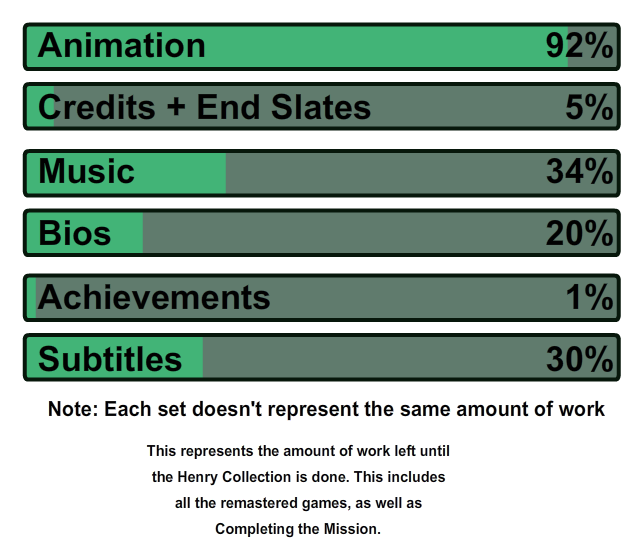 The animation is the bulk of the work and that's getting really close to being complete!
The credits themselves are mostly set up; they just need the final screens.
Music might be a big undertaking. I've been working with a few musicians to help write music for CtM but there's still quite a few songs left, and I'll be writing a lot of music as well. Some songs in the previous games will also be replaced since I'm unable to reach the original composers.
Bios. What are they? Maybe I'll share in the next update. Either way, it's something that I'll do once CtM is done. The remasters are mostly set up for it.
Achievements haven't really been hooked up yet. I think only Breaking the Bank has them set up right now. They also haven't been planned out that much for CtM. This will probably be one of the last things done.
English subtitles are planned to come at launch, with translations planned to come after the game is out. The subs for the previous games are all typed out, but we need to implement a good subtitle system. This one will hopefully not be too much of a time sink.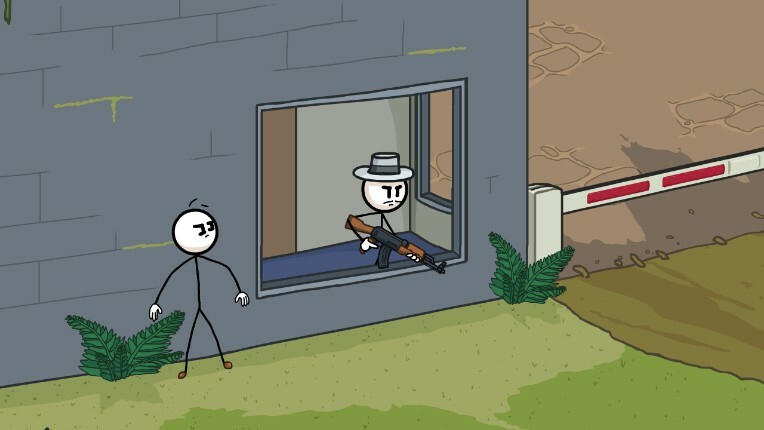 I really don't know how much time these things will take until I start doing them. I've been focusing hard on just getting all the animation done first. I mentioned it on Twitter but I'll say it again here, the game will not come out in June. I will give another update once the animation is done on a better estimate for when it will release. It's still planned for summer!