Breaking the Bank came out 10 years ago today! Wow, time flies! To celebrate I'm gonna show a buncha stuff from the remastered version of Breaking the Bank!
It should be noted, ONLY BREAKING THE BANK IS GETTING COMPLETELY REDONE. The other games are only getting visual and sound updates. The animation will not be redone because that would just take way too long...
So, I started Breaking the Bank for fun in my High School Computer Graphics class. It wasn't for class or anything I had just finished my other projects. It ended up getting buried for a while though and I didn't really work on it until after I graduated.
I released it in August, but it didn't really gain much popularity until April the next year. I had submitted it to get approved for ads and someone ended up frontpaging it! It was the first time anything I ever made had been on the frontpage, and it helped fuel the motivation to work on Escaping the Prison.
Now to get into some of the fun stuff! Here's the sound test I did to figure out the voices for the two armored truck drivers' voices.
Here's how that scene looks in the new game:
I wanted to try something new with the camera angle. I'm thinking a lot more about composition now so you should expect to (hopefully) see more interesting shots in Completing the Mission. I ended up rerecording these lines because the sound quality was so bad, but I tried to keep it as close as possible. It should be noted that I've only rerecorded about 4 lines in EtP and StD.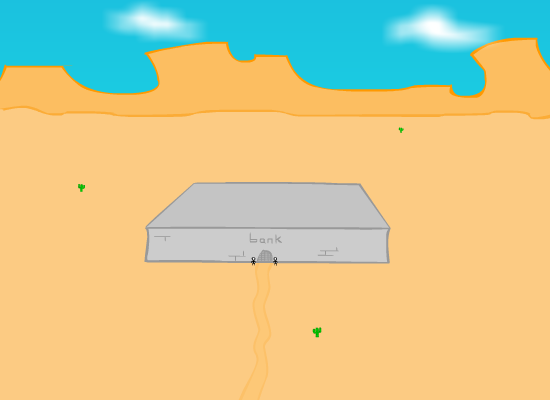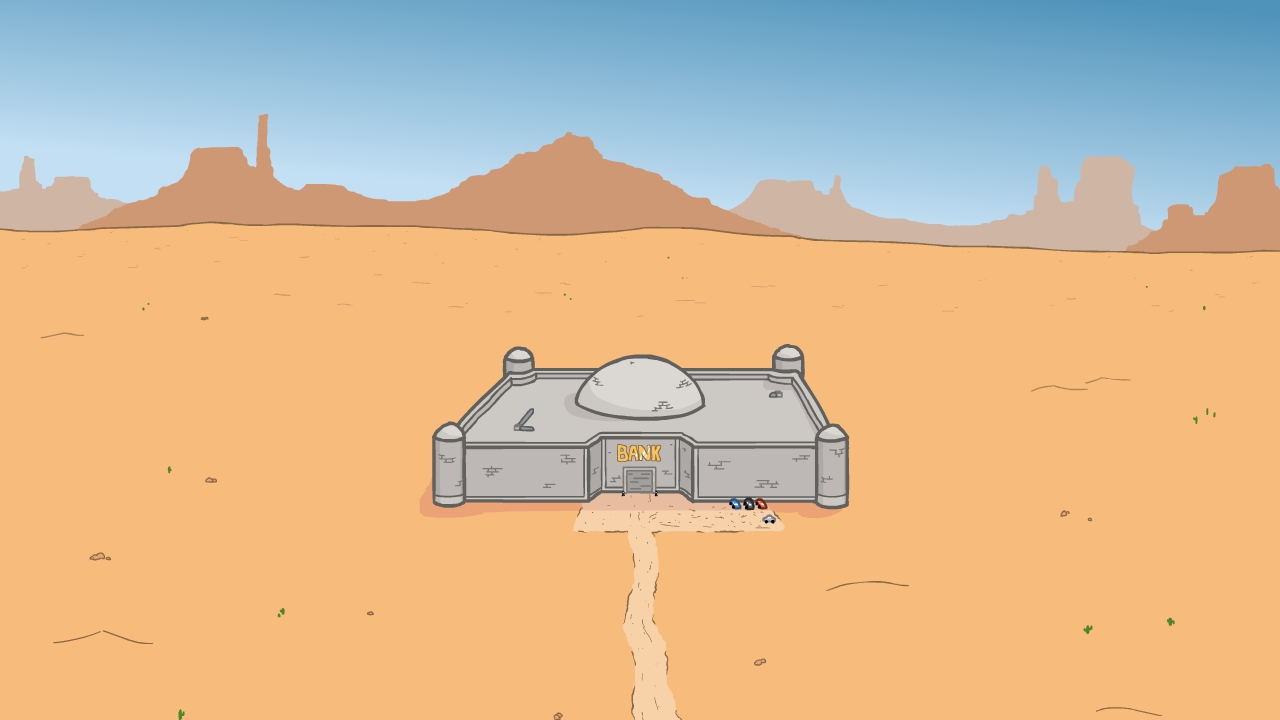 I've learned how to use colors better, and how to make structures look more interesting.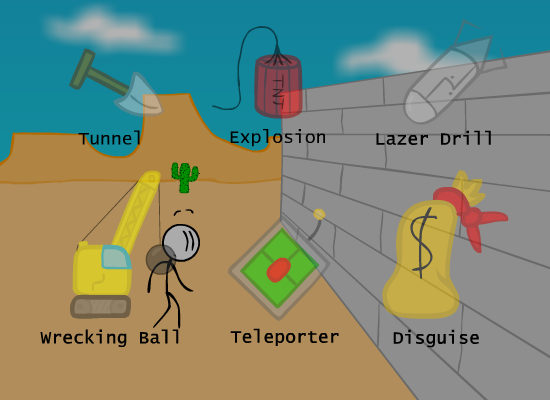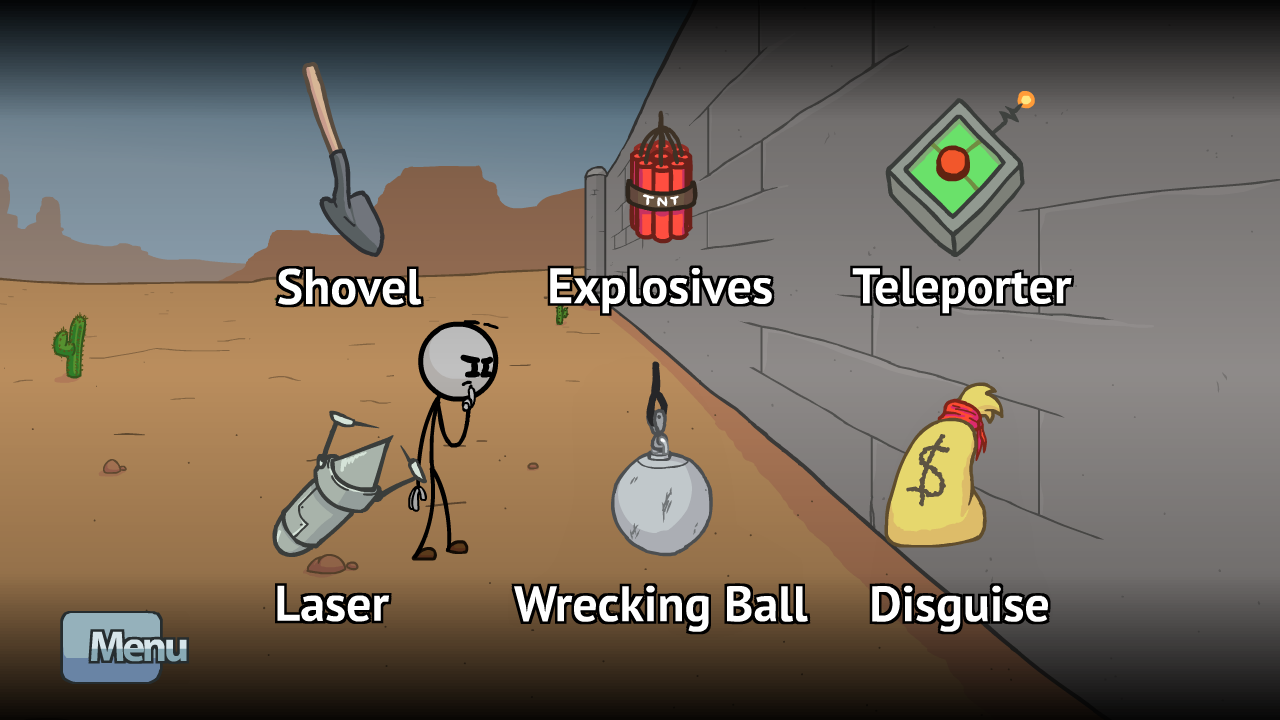 Making the text white with a border really helps it be easier to read. I also moved the icons around a bit to help with readability as well. I didn't want grey over grey. They also all have rollover animations :D

Just throwing this in for fun to compare!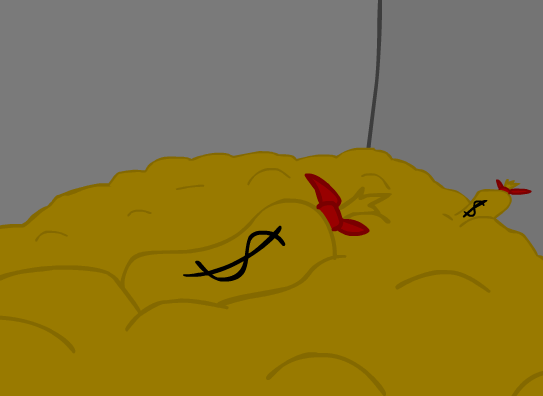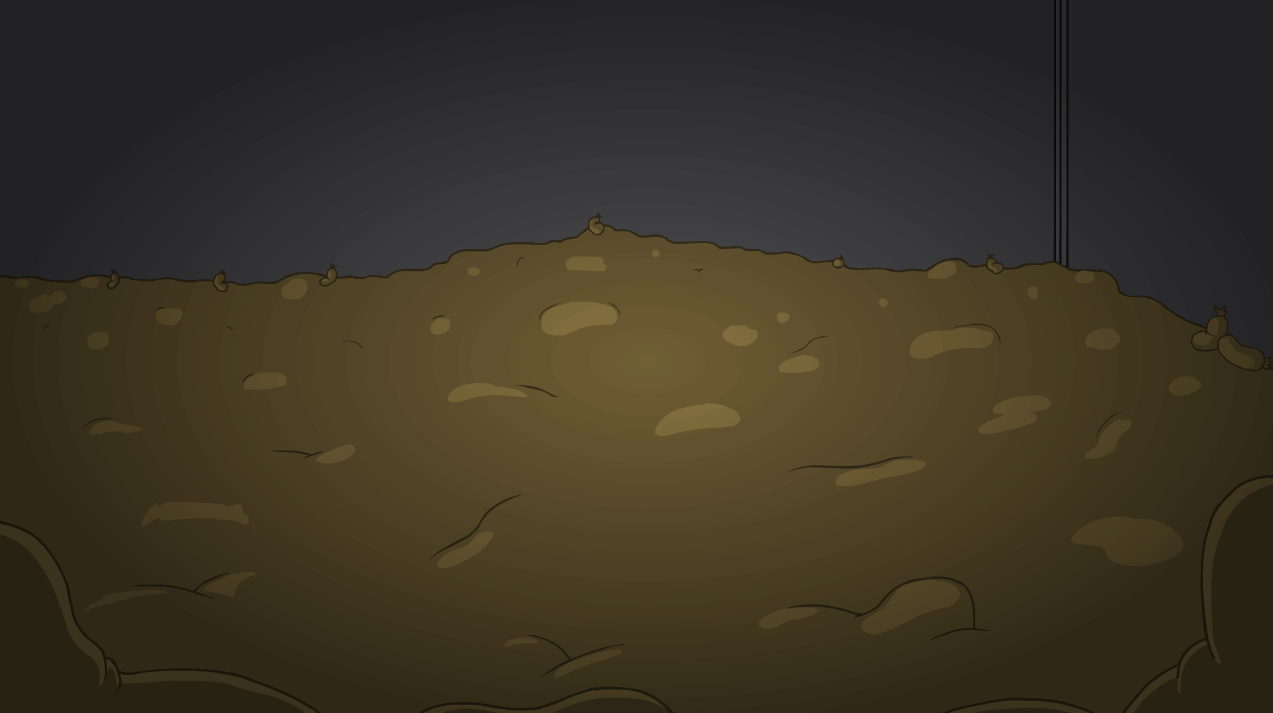 Even the animation has come a long way! Squash and stretch can do wonders!
Finally, I'll leave you with this sneak peek!
This fail is completely different from before! The fails are gonna be pretty similar, but most have been tweaked in some way. The Shovel is completely different as well as just one other fail.
Well that about wraps it up. When I made this game I NEVER expected it to become a series, or even take off the way it did! I've been super lucky that I've been able to keep making games, and Newgrounds has been a big part of that!  Here's hoping I can give the series a proper ending with Completing the Mission!
Thanks everyone!